Our scratch-made brioche donuts are richer and denser than your traditional donut,  creating a delightful buttery consistency that isn't overly sweet. Up to try something new? Come visit us, we're here to help spread more joy with our donuts + coffee.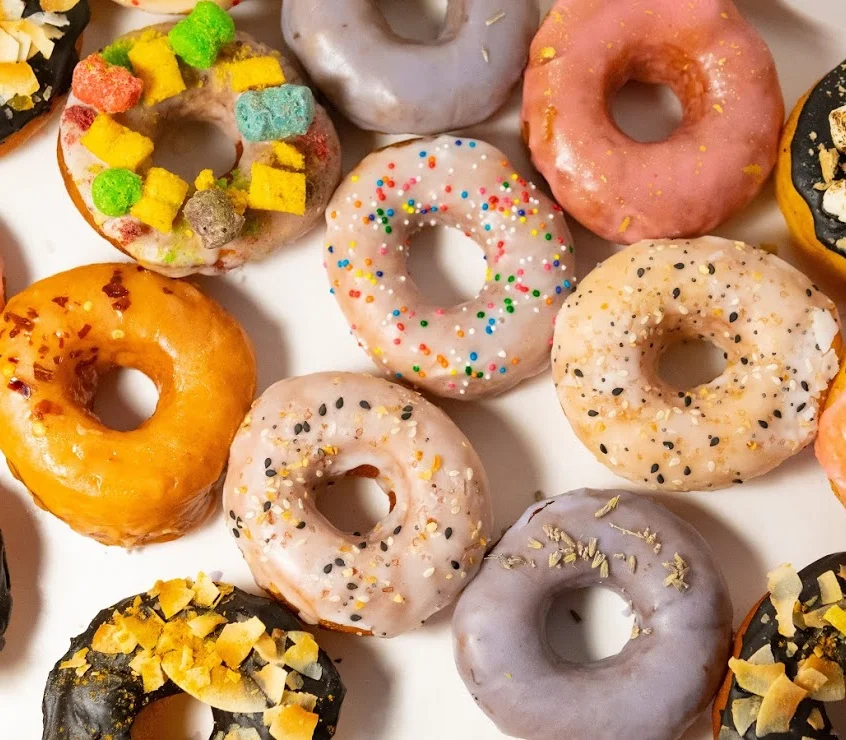 We specialize in pairing spicy, savory, or unexpected glazes and piling donuts high with inventive and non-traditional toppings.
Sufganiyot are here! Pre-order your box with the link below or visit us in-store starting Thursday for these jelly filled donuts!
Our seasonal flavors are here - enjoy Peppermint Mocha, Gingerbread Cookie, and festive sprinkle in-store all month long! Want to bring a little extra spirit to your next holiday gathering? Order a box of HO HO HO donuts, or select one of our other fun holiday boxes. Click the order button below for our holiday options!
Chin Up Donuts is a woman-owned donut business on a mission to spread positivity with rings of dough. With flavors that are sure to make your taste buds smile, we're hoping to make your face do the same.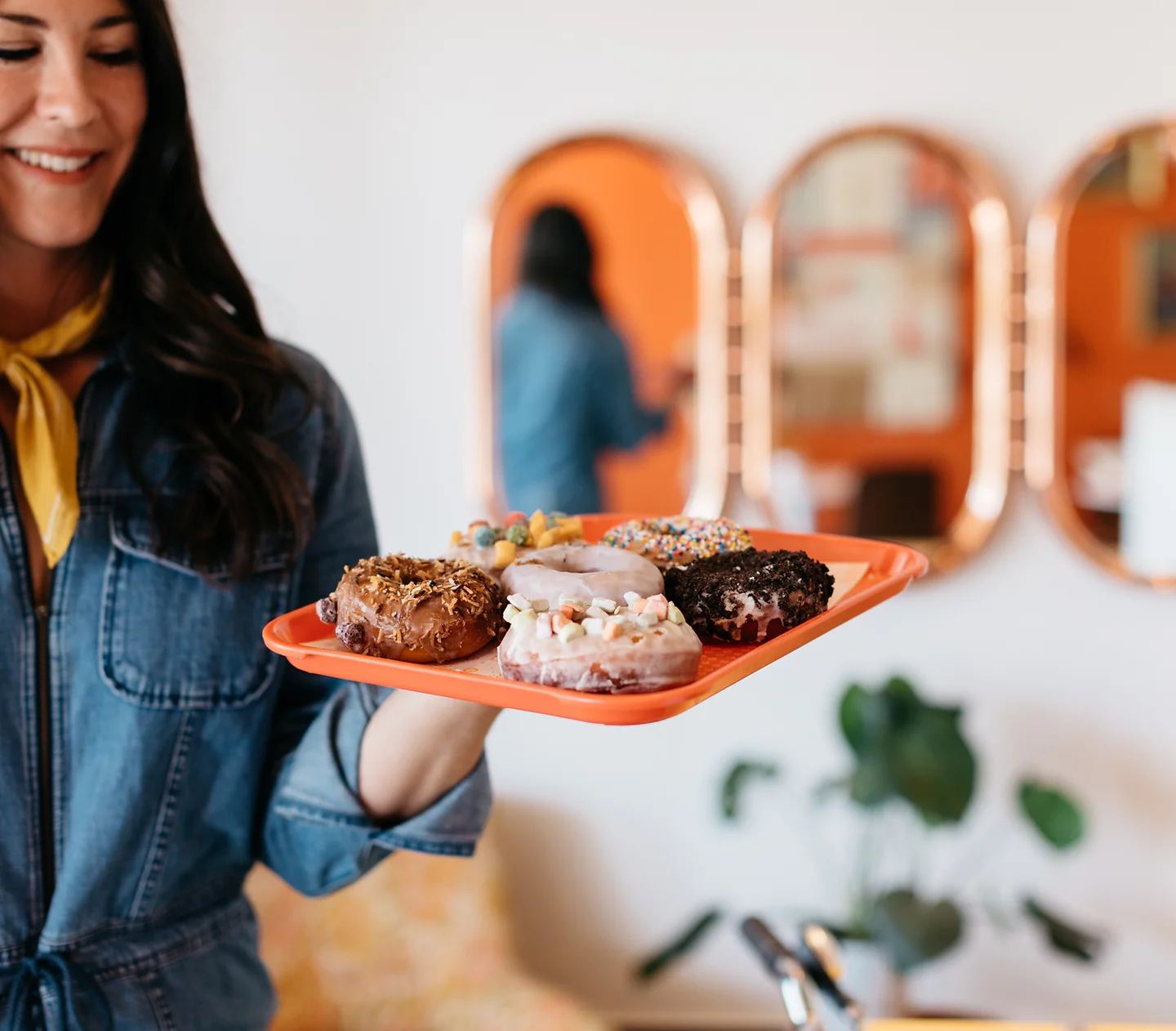 baby showers
shower the new parents with festive donuts, custom letters, and colors to match any theme or gender!
Weddings & Bridal showers
let us be a part of your big day with the best donuts - set-up the donut wall, bring in the donut trike, or create custom his + her donut flavors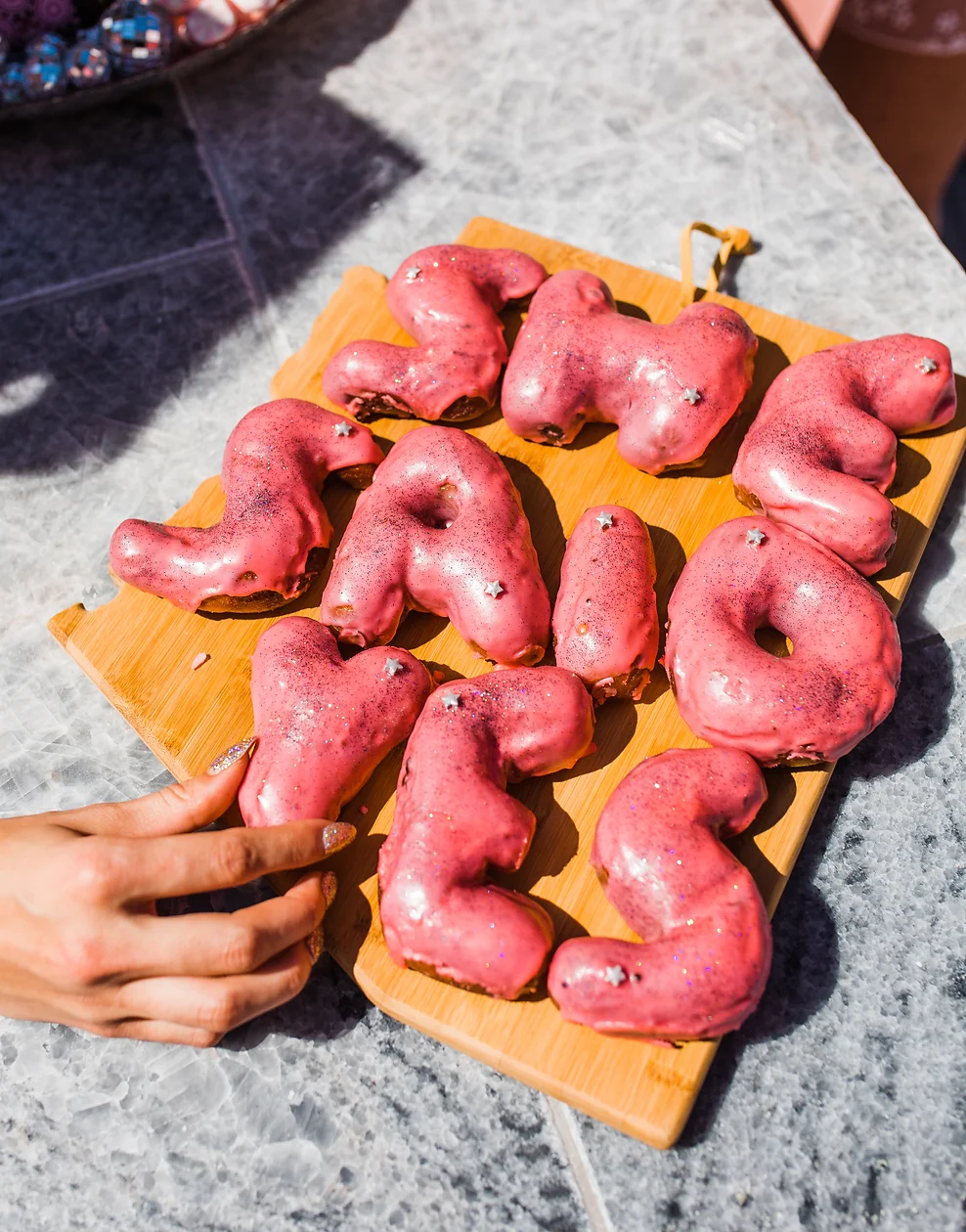 Say it with donuts! Create your custom letter donuts to spell out anything you'd like - you can also include numbers, or add on custom shapes like hearts or cactus donuts.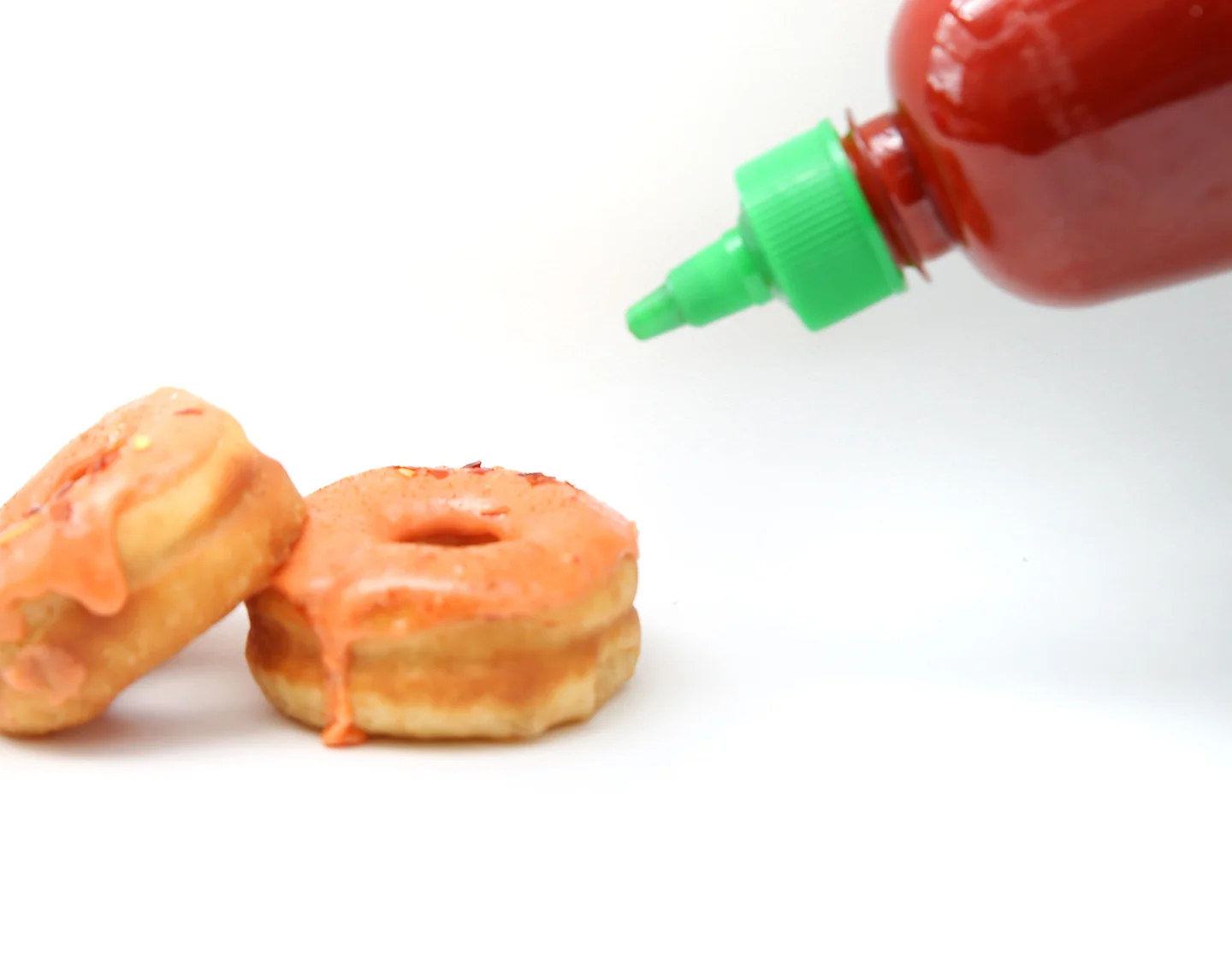 Pulling inspiration from travels around the globe, to procuring ingredients from neighbors throughout Arizona, Chin Up Donuts wants to inspire, and have a little fun, with all of our flavors.