We love helping you celebrate! Throw the best party, have the coolest dessert table, and make your wedding or special event one for the books. We do weddings, birthdays, baby showers, or just life - place an order and have some specialty donuts, our donut wall, or our super-fun donut trike at your event. We also do custom flavors, glazes, and colors to suit any taste buds, event theme, or personal favs!
We offer several different packages based on your expected guest count and style of celebration. Our handcrafted, specialty-raised donuts are the perfect handheld treat for events. Check out our packages below.
Our donut trike and donut wall are awesome additions to any party, meeting, or event. We bring the fun on wheels - our trike - and you order as many donuts as you need for your event size. Or rent our donut wall and we'll set-up the awesome display for your guests to enjoy. Want more hands-on service? Let us serve you and we'll bring 1- 2 team members to help serve up smiles and our tasty donuts (and coffee!)
Fill out our catering request form below and
we'll send you more information!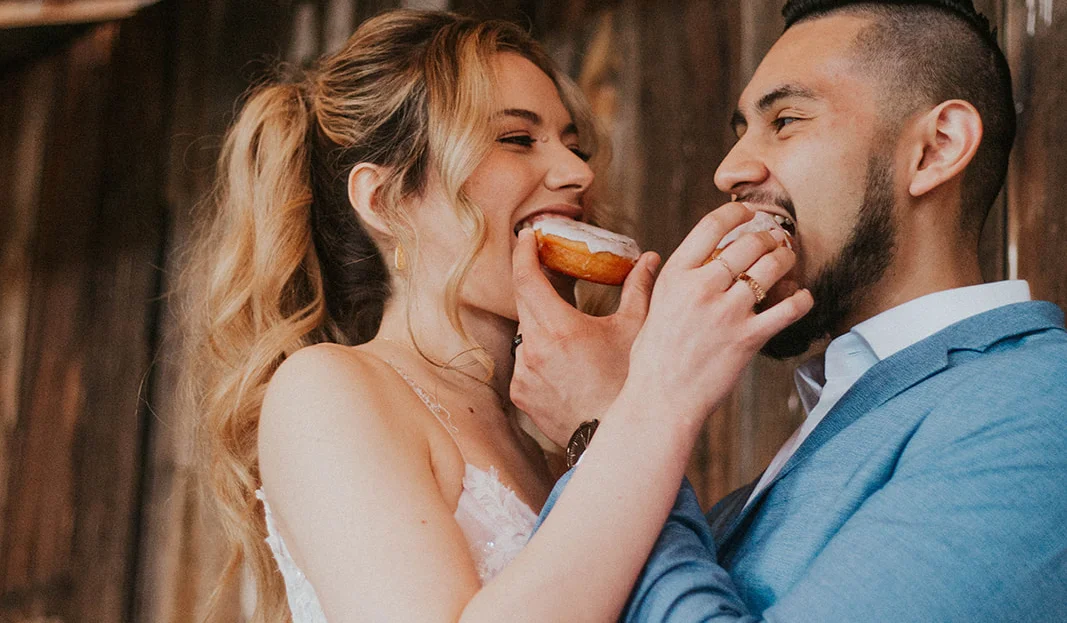 From donuts in the bride & groom's favorite flavors, to glazes to match the wedding colors - donut catering is sure to make your big day even tastier. Submit our catering form with the information for your big day and we'll get started on adding some sweet to your wedding day.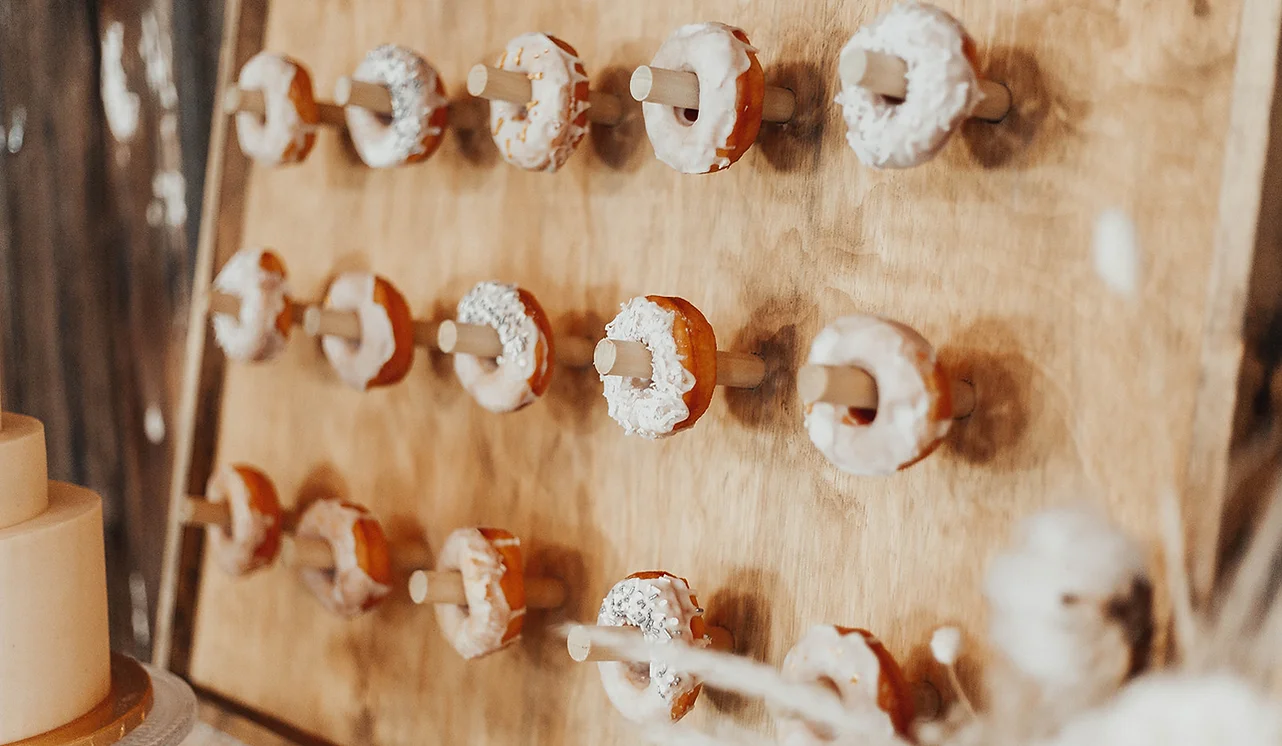 We love spelling things out and impressing your guests with awesome donut displays! You can order custom letter donuts and custom glaze colors directly through our online ordering site, here.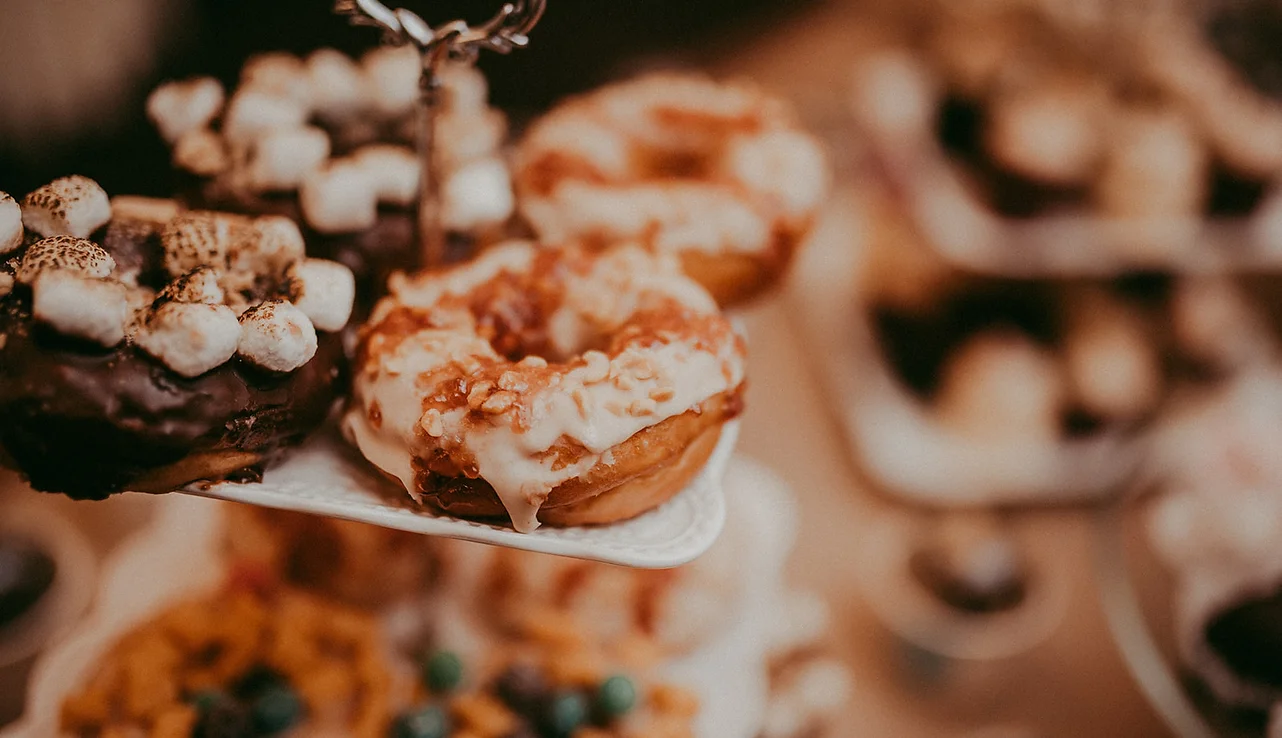 Trust us, your employees will love it.  We can wheel our donut trike straight into your office, or set-up weekly delivery to make sure everyone gets their donut fix.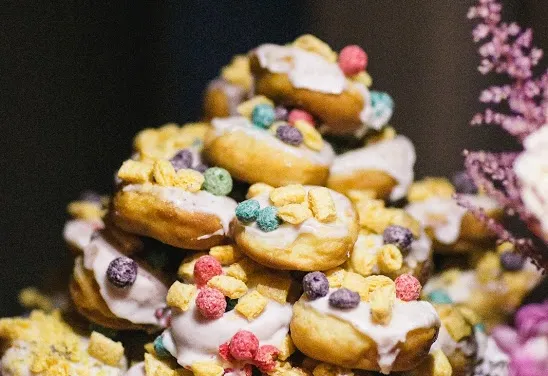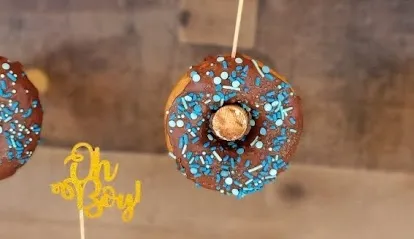 Celebrate a new addition or ring in another year around the sun. Bring our donut trike to your shower for a sweet addition to the party, or get custom donuts to celebrate someone special.